Customer retention strategy is critical for brands to achieve sustainable growth
Post-purchase engagement is the first step towards establishing a structured customer retention strategy for your brand.
Start your free trial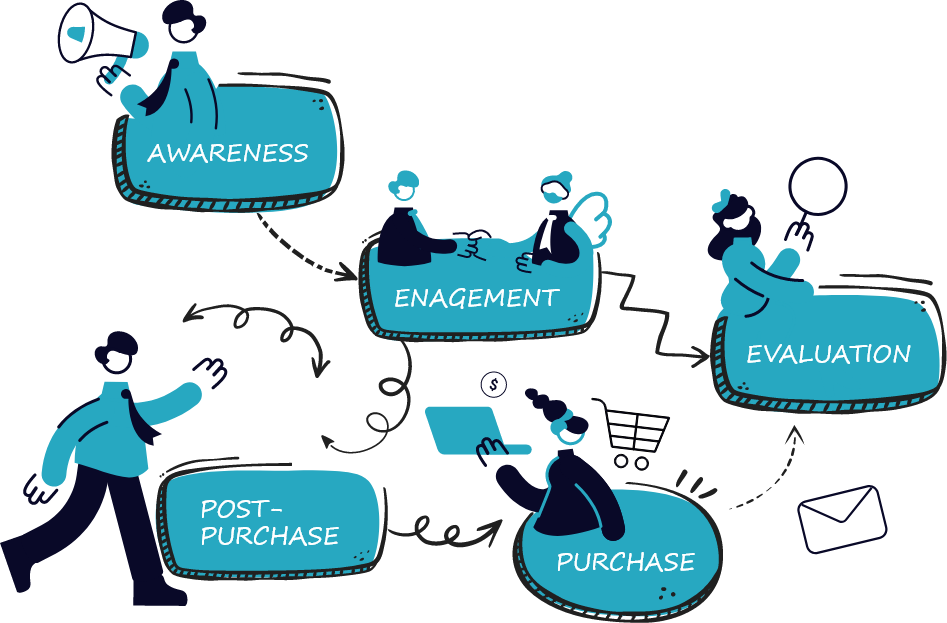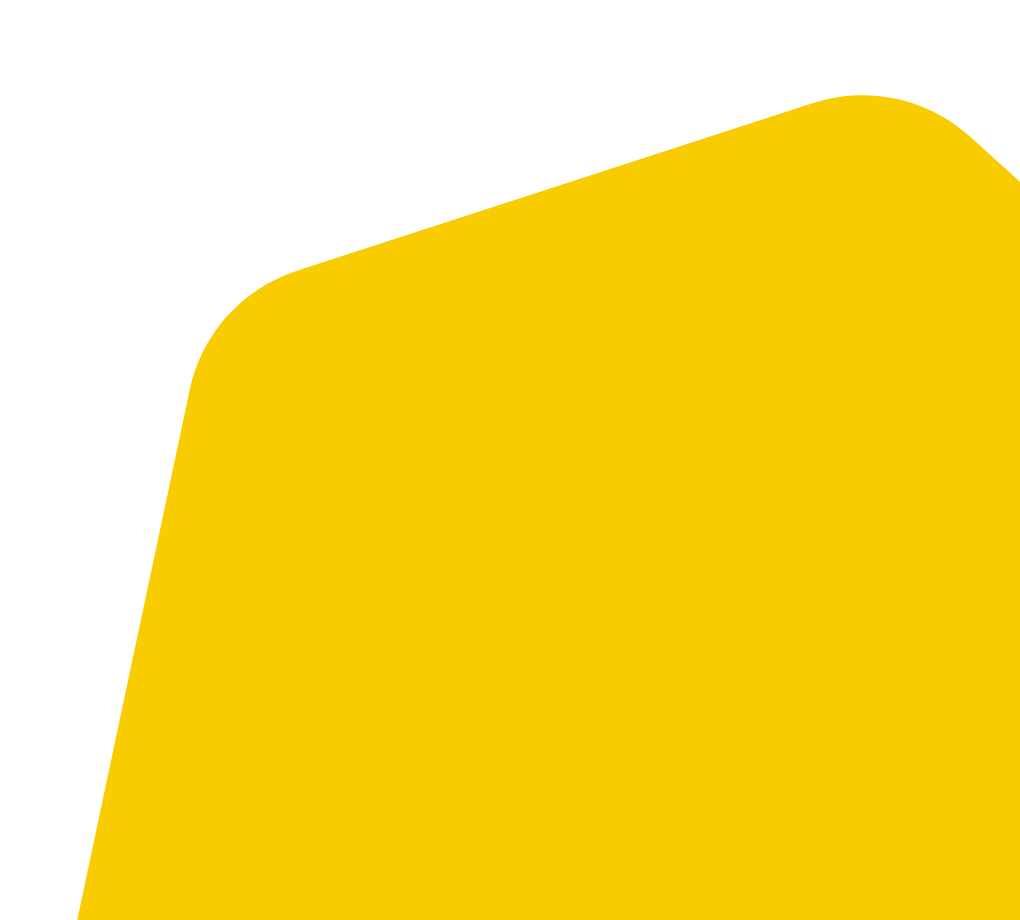 Trusted by the worlds leading brands




When it comes to eCommerce businesses, it is not a secret anymore that retaining existing customers is more valuable than acquiring new ones.
Although gaining new customers seems more attractive, keeping existing customers coming back and buying from your business will bring in a greater ROI. Besides, it costs 5-25 times less.
What is Customer Retention?
We can define customer retention as a series of activities by an eCommerce business to keep their existing or repeat customers and to increase the return on investment (ROI) from each of them.
Effective customer retention strategies will enable you to provide more value to your repeat customers and convert them into loyal brand ambassadors.
It makes sense if you want to retain the customers you worked hard to gain, provide them great customer experience, and keep offering more value through your products.
Simply put, retaining existing customers will help develop long-term relationships and maximize returns from each one.
Why is Customer Retention Important?
You cannot afford to neglect your existing customers for gaining new ones, which is a common mistake committed by eCommerce businesses.
While it is important to acquire new customers to grow your business, looking after the needs of existing customers is critical.
One study states that 68 percent of customers leave a brand because they think a business does not care about them.
A study by Bain & Company reveals that even only a 5 percent increase in your customer retention rates can boost your profits by up to 95 percent.
Repeat customers will tend to spend more on your products and are more likely to try new launches than new customers.
According to KPMG, businesses need to consciously invest in retaining customers, as it is the biggest revenue driver.
Your existing customers are already aware of your products/services, and retaining them will help to sell more products in the future.
Now, we know why eCommerce businesses should focus on developing an existing customer base through a relationship of trust and loyalty towards their brand.
Retention Marketing
Typically, retention marketing is about creating a strategy to retain existing customers.
The strategy focuses on getting repeat business from customers who have already purchased something from your store. It happens through keeping them connected to your brand.
The main purpose of retention marketing is not just increasing the number of customers, instead of to:
Boost customer return rates and persuade existing customers back to make a repeat purchase.
Reduce churn rates of customers and retain existing customers in the buying cycle.
Increase buying frequency and encourage customers to do repeat purchases more often.
The ultimate objective of retention marketing is, however, to enhance customer value. Customer value is about figuring out the actual worth of each customer.
To calculate customer value, you need to have a clear idea of your customers' purchase frequency and average order value.
You can find out customers' worth by multiplying these two elements together and understand the significance of retention marketing.
Customer Value = Purchase Frequency x Average Order Value
A few customer retention marketing examples could be:
An online grocery store that gives 50 percent off on their monthly membership subscription for discounted offers and free shipping to customers, who have not logged in for some time.
An online store that sends an earlier customer a curated list of products based on his/her recent buying history.
Encouraging customers to upgrade their service plan is another good example of retention marketing.
Best Practices for Improving Customer Retention
Let us talk about some best practices to improve customer retention.
1. Encouraging Customers to Create an Account
Encouraging customers to create an account on your store can make repurchasing easier by providing them quick access to their order history and get pre-filled shipping information.
New customers often perceive creating an account as too big a commitment and leave a website if they think it is not worthy.
Many online visitors prefer to shop as a guest if there is an option.
So, how can you encourage customers to create an account on your store without risking losing them?
The right technique is to provide the option of creating an account once they place their first order.
You can send a direct invitation to customers encouraging them to create an account after they place an order.
You can also mention that creating an account will make them eligible for higher discounts and better offers.
2. Invite Customers to Your Loyalty Program
Loyalty programs are often called "customer retention programs." These programs can effectively increase the buying frequency, as they seem to moticate existing customers to buy more often to earn reward points to redeem later.
An attractive loyalty program may prove to be a profitable exchange for your business and customers since they get more value every time they buy from your store, and get rewards from it.
You can persuade customers to carry on with your loyalty program by offering them a welcome bonus once they create an account.
When your customers see that they can easily earn rewards, they will find it lucrative and would want to come back to your store to buy again.
Your store metrics can get you data to find out who are your best customers by their purchase value and total orders.
Besides, you can use an automated loyalty app that can reward your existing customers for their purchases in your store.
3. Sending Discount Coupons and Surprise Gifts
Human beings love appreciation, and your customers are no exception. You can show your appreciation to your customers by sending special discount coupons and surprise gifts.
You can offer customers a discount on a product or service they frequently use, along with a nice short message telling them how they can get the discount.
Such discounts are likely to make customers feel appreciated, and they feel as if they are part of a privileged group.
Although it does not always have to be a discount and you can send customers gifts as well, like a birthday gift.
Like the above example, you can send your customers a special voucher on their birthday. It will delight them, and make your brand memorable.
4. Sending Engaging Emails
Email marketing is a major tool to develop customer engagement and increase retention.
A report by Shopify on Black Friday Cyber Monday reveals that email has the maximum conversion rate (4.29%).
Emails will get you the opportunity to develop a relationship with your customers after their initial purchase.
If a customer has not shopped for a while, you can send an email reminding them that his/her association is important for you, and if they still want to hear from you.
This type of email has both the elements of fun and acknowledgment, which make customers feel good about your brand and make it more connected to them.
5. Provide Great Customer Support
Excellent customer service can make or break your eCommerce business.
If we go by the Microsoft State of Global Customer Service report, nearly 97 percent of customers say that customer service is extremely important to them.
Going forward, customer experience is likely to surpass price and product as the major brand differentiator.
Providing even a live chat or easily accessible help desk can convert a customer into a sale or a complaint into a resolution, be it on your website, via email, chat, or through social media.
Another effective option is providing the self-service option to customers.
Quite often, resolving a complaint or problem effectively can turn a dissatisfied customer into a loyal, repeat customer.
Data suggests that customers perceive quick, friendly, and consistent customer service as a reason to stick to a brand.
Automating customer retention
As your business scales, it becomes necessary to automate tasks that can no longer be accomplished manually. Especially post-purchase workflows. Usually only 3 emails are sent to customers after making a purchase. Order confirmation email to confirm the order placed. The order dispatched email. Then the successful delivery email.
Here are the steps for personalising automated delivery alerts:
Branded shipping notifications - Stop depending on shipping carriers to share delivery alerts. With ShippingChimp, consolidate alerts from different shipping carriers. Share notification with your brand's logo and creative copy.
In-built AI based product recommendation - Tastefully upsell and crosssell after the first purchase has been made. Your customers have already experienced your product. This is the best opportunity to generate repeat sales
Education and subscription content - Don't ambush your customers with salesy email all the time. Educate them about your product. Give them a glimpse into the product's origin story. Create a sense of community and belonging. Share stories and feedback from other customers.
Branded order - tracking page: Traditionally, brands direct shoppers to shipping carriers' page to track their orders. They lose the opportunity to promote. Hosting your own tracking page opens up the possibility to engage customers and drive them to purchase more.