Rockflowerpaper drives 3X repeat sales from shipping notifications
3X
Revenue from repeat sales
18%
CTR for order-update status emails
33%
Increase in purchase frequency
Rockflowerpaper wanted to share handcrafted customised shipping notifications and own their customer's order-tracking experience
Supercharge Your Customers' After-Checkout Experience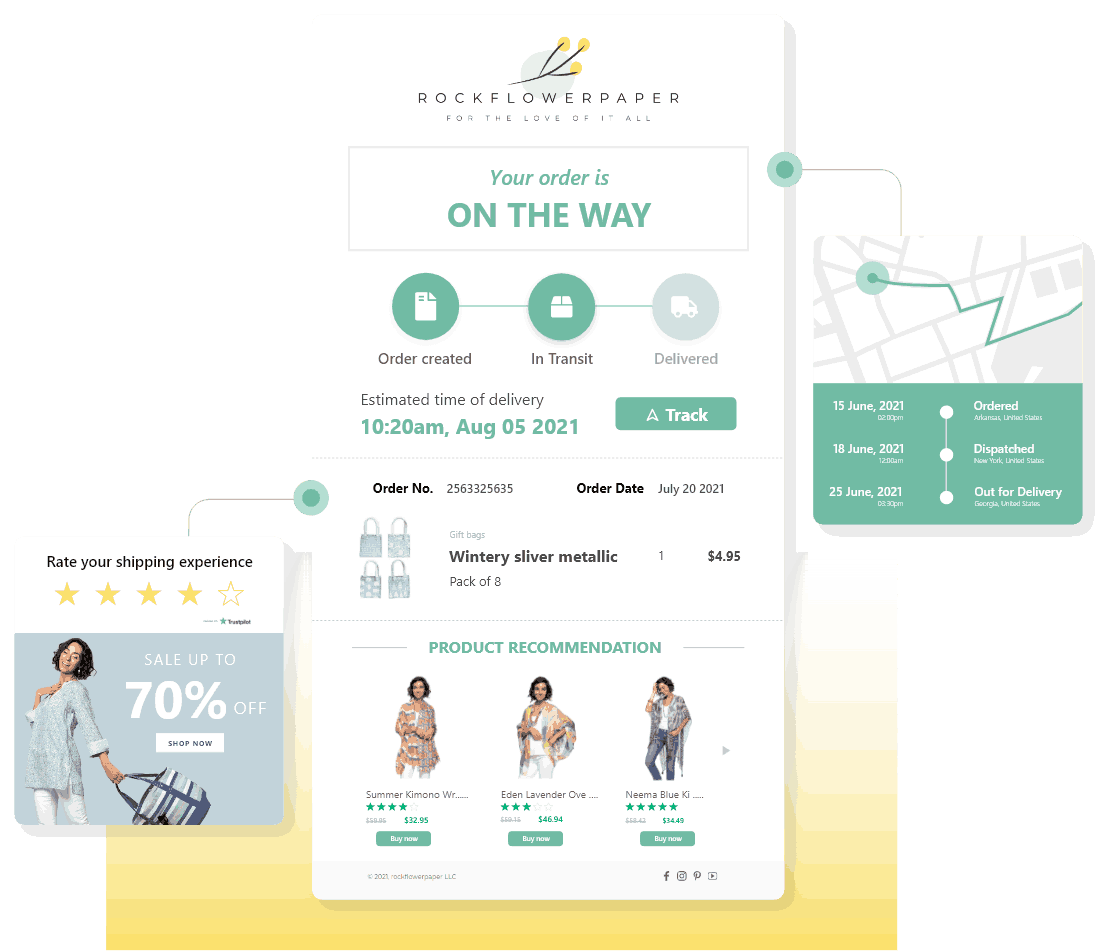 Meet Rockflowerpaper
Rockflowerpaper is a stylish and sustainable women's clothing brand. They draw inspiration from color, textures and styles from their travelogue around the globe. They are on a mission to fulfill a true wardrobe need and create products that are comfortable, sustainable while being stylish. They also ensure their products are ethically sourced and do not harm the environment.
Having launched her store on Shopify and witnessing a significant demand for her brand's product line, Katie wanted to deepen the relationship with her existing customers. She began the process of setting up a full fledged, responsive customer support team. The customer support team would help the brand cater seamlessly to anxious customers.
The hunt for a centralized source of all customer and shipping data
However, all customer related data was scattered and the support team spent 80% of their time looking up information or coordinating with logistics providers to receive the information. In the meantime, the volume of unanswered 'where is my order' queries was piling up and processing returns was proving to be a nightmare.
At this time Jeremy, Director of eCommerce at Rockflowerpaper approached ShippingChimp for improving the ' look and feel' of the order-status updates.The shipping notifications that were shared to their shoppers were mundane and unfriendly. He wanted the notification to carry the brand's voice and content.
What I didn't realize at that time was that ShippingChimp solves for more than custom shipping notifications. It addresses complex core issues and takes way 90% of problems that used to give me headache"

—Jeremy, Director of eCommerce, Rockpaperflower
Reducing the burden on support team
Soon after implementing ShippingChimp, their immediate problem of incessant 'Where is my order' tickets vanished. With the integration between Gorgias and ShippingChimp, Rockflowerpaper's support team had instant access to shipping updates in real-time. Additionally, ShippingChimp's auto shipping notification facilitated them to keep their customers informed for every shipment transit. While their 'Where is my order' ticket volume dropped dramatically, their agents were able to focus on more complex customer issues.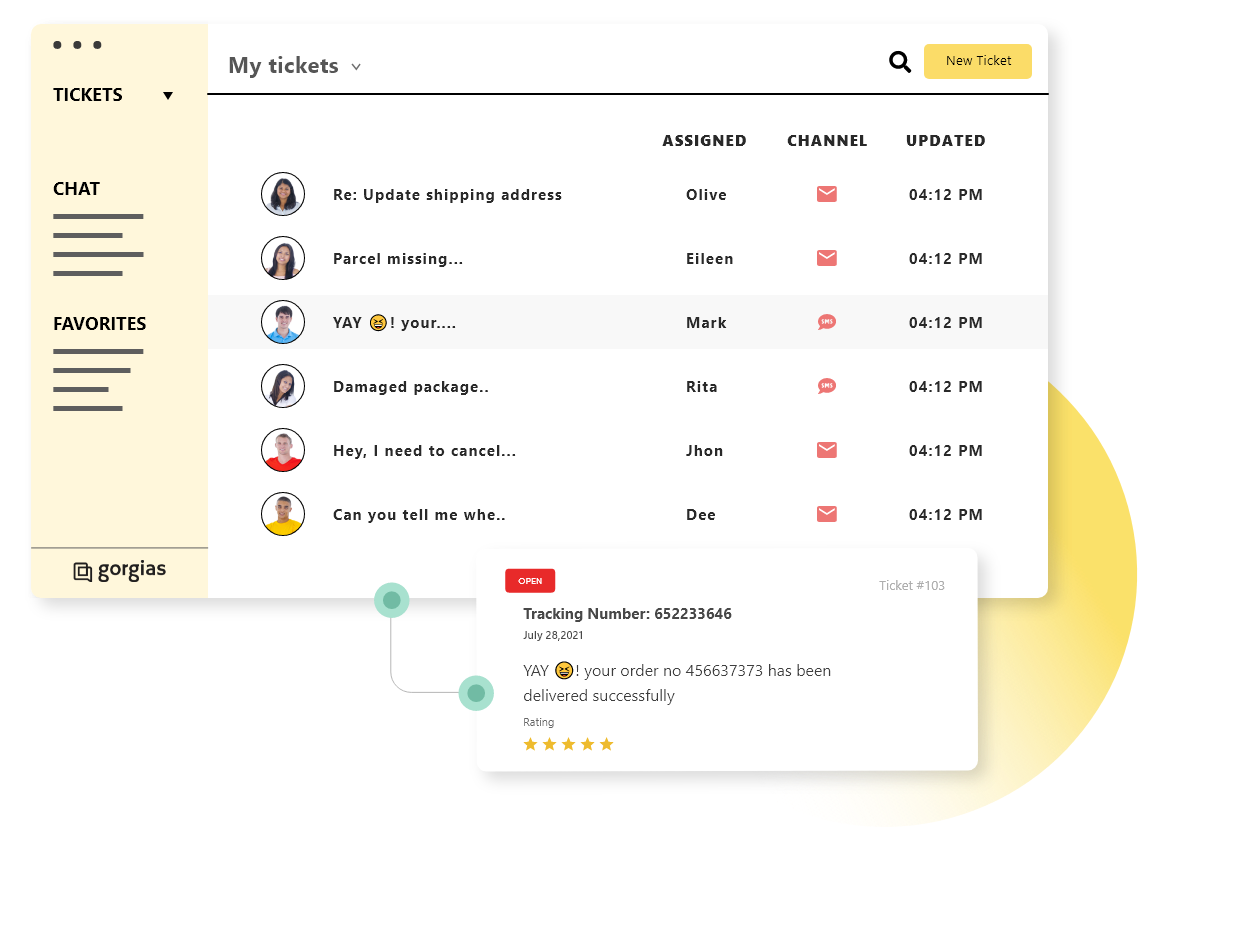 Finding a new cross-selling channel through order-status updates
ShippingChimp's branded tracking page opened a whole new cross selling channel. Along with customised shipping notifications which included product recommendation, their customers were directed to the brand's order tracking page. For Rockflowerpaper customers it was a welcome change. They hated copy-pasting their tracking number on the carriers website and waiting forever for the results page to load.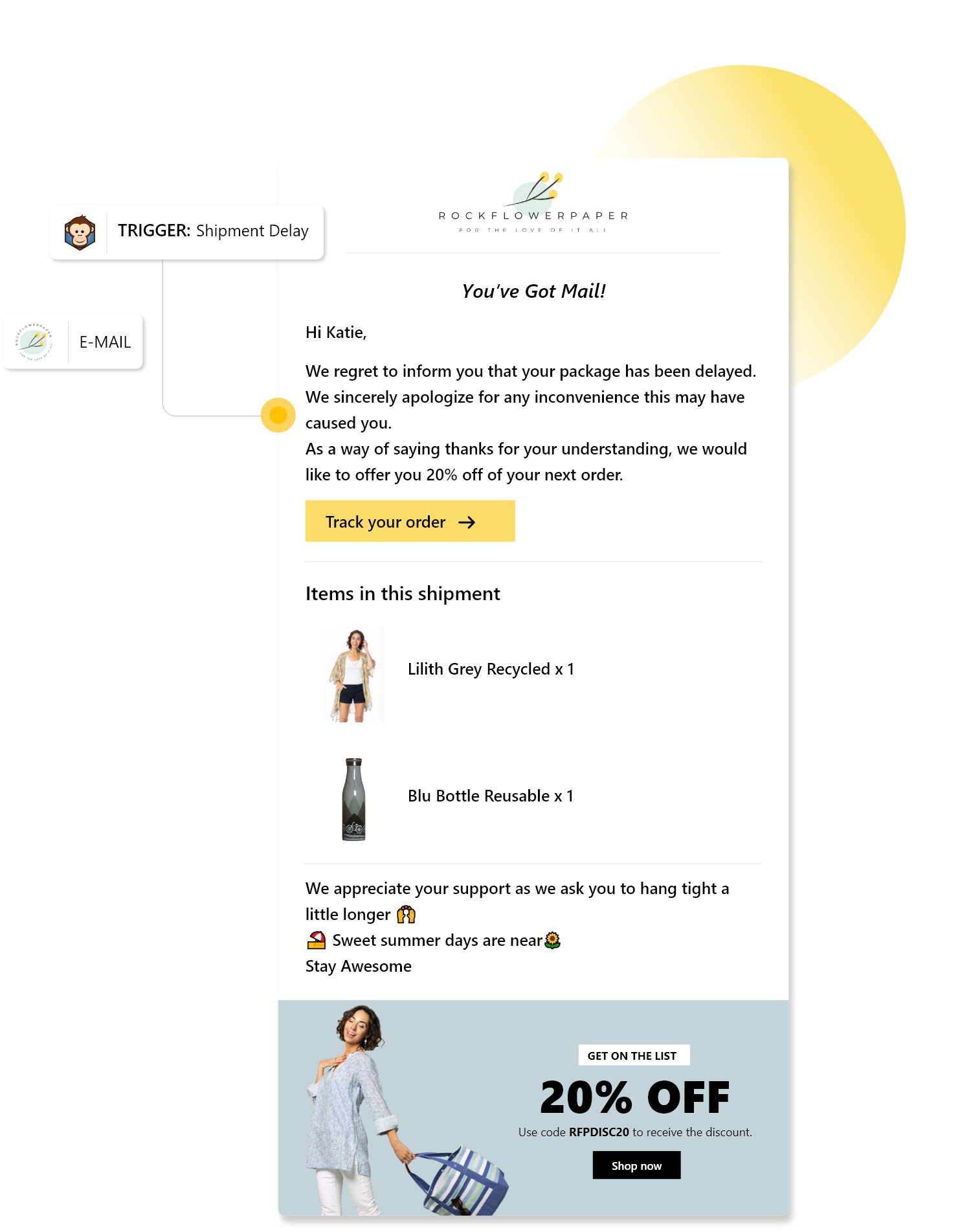 Rockpaperflower, thrilled with the success they found using ShippingChimp, also installed ShippingChimp's Chatbot. The chat bot automatically fetches all order-delivery related queries without any manual intervention.
Jeremy adds " Earlier the support team used to struggle to find information. I can't find this tracking number or what's the status on this package or goto run down to inventory to check. Now with ShippingChimp's dashboard they access all information instantly, all by themselves. There is no miscommunication or need to wait on"
The ROI
Their customer engagement rate grew by 45% and repeat sales increased manifold. Moreover, there was a dramatic drop in the number of 'where is my order' ticket/calls. The best part is that the process of submitting returns was streamlined with ShippingChimp's self-serve returns portal. Consequently, the number of return requests and the back-forth emails for a single return was reduced by 65%.
It was unbelievable. I did not expect ShippingChimp to bring down the order-returns request tickets or calls. I saw people wanting to return products, hop on to the portal and log a return. Simple and easy. And mind you, our customers are not tech savvy. It was magical "