Own package tracking to boost customer loyalty and drive repeat purchases.
Build trust and confidence among customers with contextual personalized post-purchase experience.
Start your free trial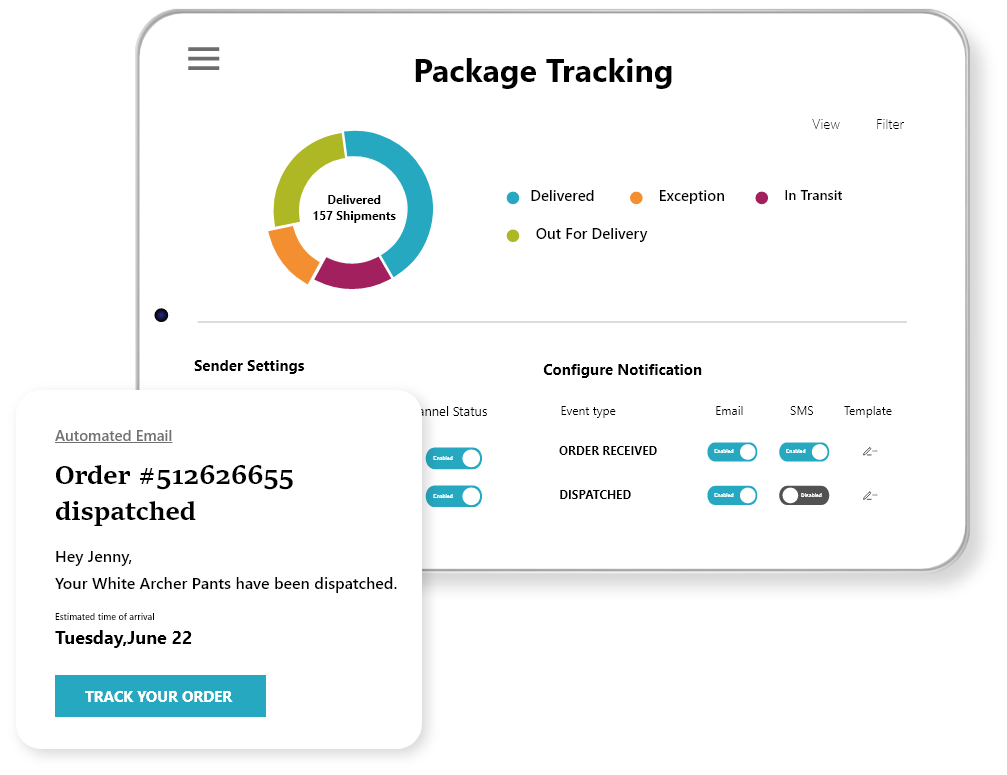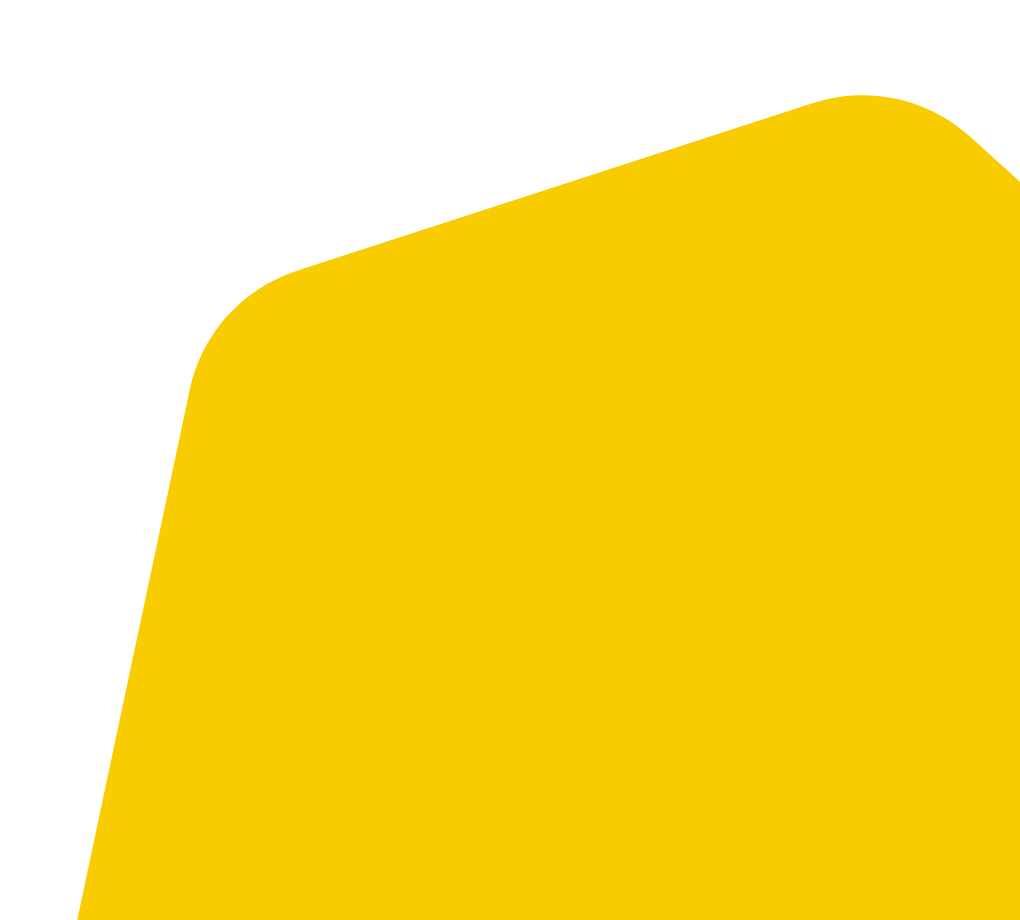 Trusted by the worlds leading brands




In the eCommerce business, shipping packages is no longer about only trucks and cargo planes; it is also about package tracking software and notifications.
Web-based tracking software applications have become key modern-day tools that provide transparency to this business.
Sophisticated package tracking applications enable eCommerce businesses to be more accountable, responsive, and profitable by integrating bar code technology and cloud services to track packages.
A tracking tool helps manage the entire shipping journey of packages, from the manufacturing unit to the warehouse, and the customer.
These days, eCommerce businesses have various options when it comes to choosing a shipment tracking system. However, it is important to pick the right platform that is ideal for their specific type of business.
What is Package or Order Tracking in eCommerce?
Ecommerce package tracking is about monitoring all your online orders and shipment and updating your customers on their order status at every point.
Package tracking usually involves tracking shipments, anticipating estimated delivery dates, and providing the latest updates on the parcel status.
Why Is Using Package Tracking Software Important?
An advanced tracking system helps an eCommerce business to streamline its shipment, work more efficiently, and improve the consumer experience.
An advanced tracking system helps an eCommerce business to streamline its shipment, work more efficiently, and improve the consumer experience.
Providing package tracking has become an essential service for eCommerce companies, particularly for direct-to-consumer brands.
The reasons why using a package tracking system is important are below:
Lowering Costs
Any eCommerce business owner knows that inefficient dealing of customer complaints may prove to be costly for the business. If you are not proactive enough, it will show up in negative customer reviews.
Using a quality software application to resolve customers' complaints is a good idea. Integrating a package tracking system can resolve shipping-related queries easily.
After the installation, the tool can automatically track all the information of customer packages and provide them with the latest updates.
Package tracking automates the entire process, saving your time and money. Also, your customer service team will have a lesser burden and can focus on improving the customer experience.
Meet Customers' Needs
Nearly 97 percent of customers expect to track their packages throughout the shipping process. Ecommerce giants like Amazon have been doing it for years, where customers have complete visibility of their package status.
The eCommerce industry is intensely competitive where high-level customer service is a major differentiating factor. In that context, a package tracking system has become mandatory if you do not want to lose business to other major retailers.
If your business falls short of customer expectations, customers will be frustrated and shift to another retailer. By using an order tracking tool and providing the latest update on customers' packages, you can meet their expectations and create a positive impression.
Better Control over Fulfillment
By using a packager tracking software, you can have more control over the end-to-end order fulfillment process and also can easily resolve any issues that crop up.
When an efficient system is in place, there will be no missing out on important tracking data, and no backlog of emails from angry customers.
Another aspect of efficient package tracking is to get repeat customers and increase revenues. With the right order fulfillment strategy, including order tracking, you can minimize issues and add more value to your customers and generate more sales.
What to Look for in a Package Tracking Software?
When considering an ideal package tracking system, eCommerce businesses need to consider the factors below:
Tracking Logistics
Using a logistics system can be more comprehensive that will tell you the status of a package at every point. The app will provide information about the dispatch, shipping, and the estimated delivery date of a package.
Tracking "Last Mile"
Managing the "last mile" is one of the top priorities of eCommerce businesses in terms of shipping time and cost.
This is the final phase of a package from the warehouse to the customer. The "last mile" tracking is equally important for an online store and buyers from their respective point-of-views.
Ecommerce businesses that emphasize efficient "Last Mile" tracking and delivery, can significantly improve customers' satisfaction. This is a great opportunity for any online store to develop customer loyalty by providing excellent order tracking and updating their buyers.
By implementing a last-mile tracking tool, buyers stay connected with your brand throughout their buying journey.
Integrating Shipping
One of the costliest mistakes while choosing a software application is neglecting the existing operating environment. Make sure you pick a package tracking tool that integrates with other systems.
The tracking software you choose should be able to integrate the shipment tracking seamlessly. You do not have to discard your entire operation just for selecting a perfect package tracking software, because no tool is perfect.
Data Security
Cyber threats and data leakage have become common these days. If your eCommerce business becomes the next victim of hacking, your logistics data could be in the wrong hands.
If the data leakage becomes public, your business will lose customers' trust, and it would be damaging to your brand's reputation. While choosing a package tracking software system, make sure it has robust data security measures.
Scalability
A package tracking software solution should be scalable, along with the growth of your business.
Select a multi-channel software app that is simple to use and can support unlimited users through shipment tracking.
These days, cloud-based software solutions are useful, as the data usage of your business will keep growing.
User-Friendly
Many eCommerce business owners are not tech-savvy. This is why, talk to other people or do some research about the most user-friendly software solutions, which do not need any special training to operate.
How to Track a Package using ShippingChimp
A tracking tool should be able to provide easy and transparent tracking of customers' packages, such as the current location, estimated date, and time of delivery.
ShippingChimp integrates with major ecommerce platforms such as Shopify, Shopify plus, WooCommerce, Magento etc to:
Send a confirmation email automatically and share the tracking number and information with customers.
Track the order status for every movement in shipping transit such as from dispatch to shipping in real-time.
Provide you with every order status update
Bring to attention delivery exceptions such as delays, incorrect address etc
Predict delivery issues such as delays and lost items and intimate shoppers even before the event takes place.