Reimagine shipping notifications to transform them into customer engagement channels
Drive 3X repeat sales through automated branded order delivery alerts for orders shipped through 50+ shipping carriers.
Start your free trial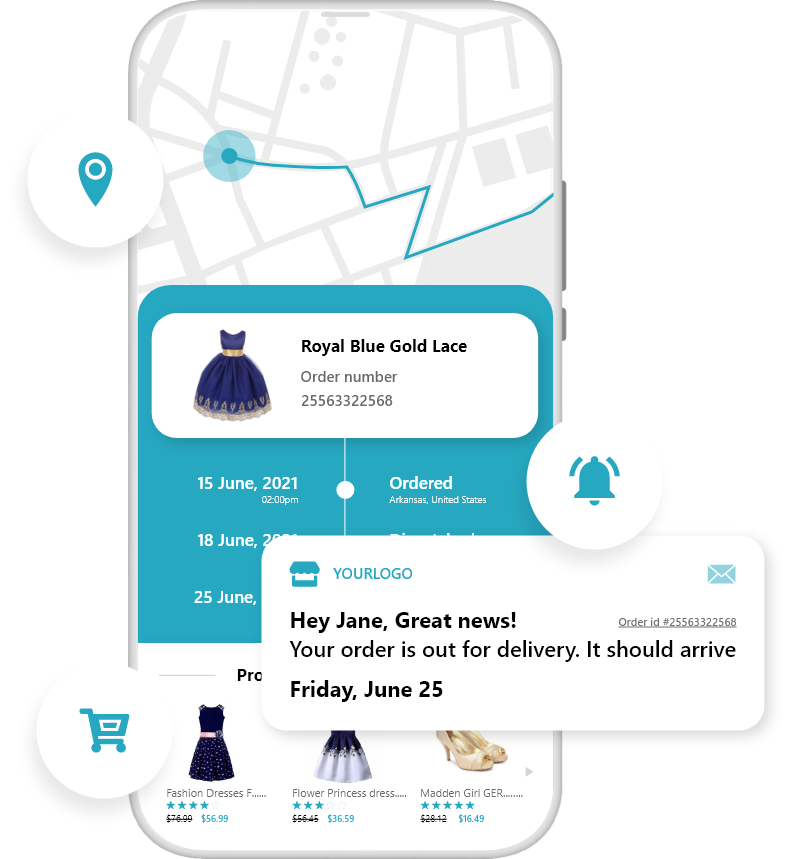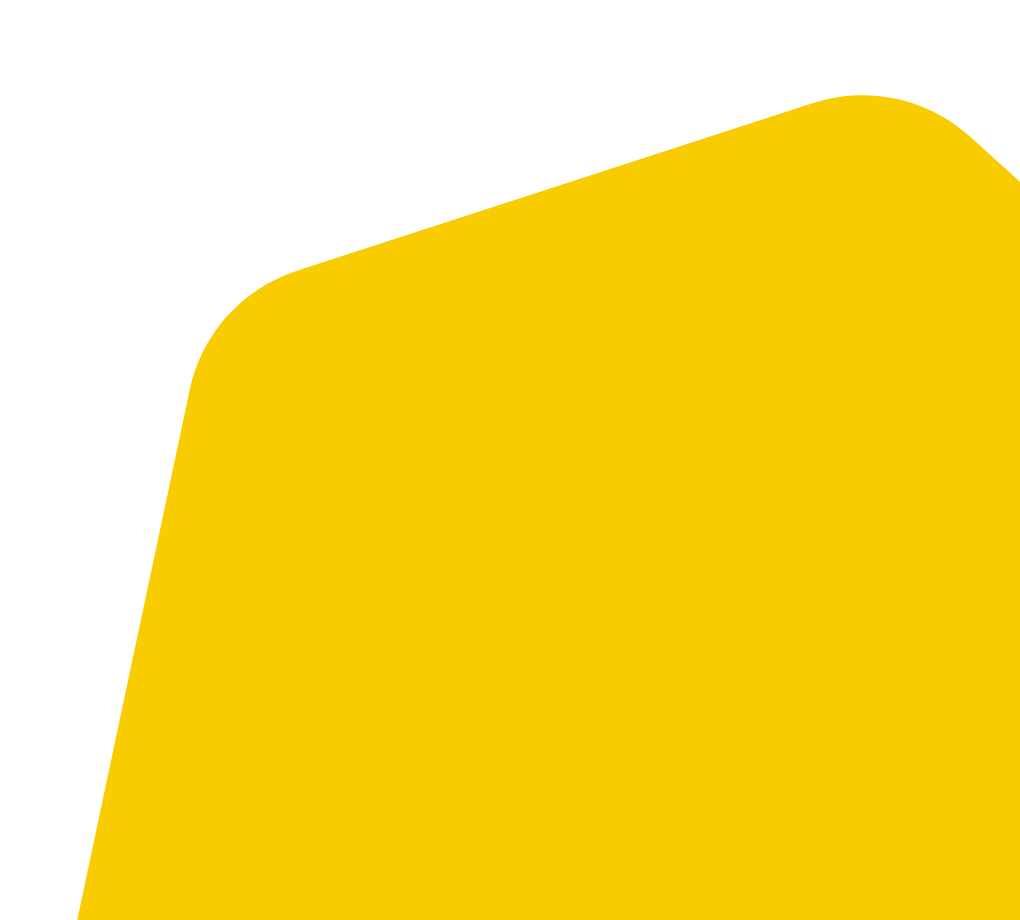 Trusted by the worlds leading brands




In the fast-paced eCommerce space where online sellers list hundreds of products every day, some shipping slip-ups tend to happen. However, shipping delays and lack of shipping notification may result in losing a customer.
When customers order something online, they want the delivery as soon as possible. There is always a sense of anticipation after a purchase is made. They expect regular updates from the seller about their product status.
If there is a lack of communication from the seller, a customer's excitement soon turns into buyers' anxiety and remorse.
What are Shipping Notifications?
In simple words, shipping notifications are automatic notifications sent to customers throughout the shipping process of their order.
Retailers or third-party shippers send emails and SMS to update customers regarding their order status, delivery timeline, and location of a package.
Let's take the example of Amazon. If a customer orders a product, Amazon immediately sends an order confirmation.
After that, Amazon sends another notification, when the order ships.
Not only that, the retail giant keeps updating the customer, every time there is a status change or any shipping delay.
Such timely notifications assure customers that their order is on the way.
Sending timely shipping notifications has become part of the business growth strategy for eCommerce stores.
Providing shipping updates ensures a seamless and hassle-free shopping experience for customers, and encourages them to make repeat purchases.
Why Shipping Notifications are Important?
By now, we already know that sending shipping notifications is quite important because they reflect a seller's efficiency and ensure customer satisfaction. High-level customer satisfaction will be the key to your company's success.
No matter what, always make sure to provide timely notifications to customers about their order's shipping status.
Nearly all the customers at some point experience situations where they are clueless about their shipment's whereabouts or the delivery time. This will create stress and anxiety for customers, and they instantly regret ordering that product.
According to Forbes, nearly 80 percent of a company's revenues will generate from 20 percent of its existing customers.
It means focusing on retaining customers is quite critical to an online store's future success.
Even something as simple as sending a small update on customers' order fulfillment will go a long way in creating a positive impression among them.
By integrating a system to automate shipping notifications may lead to a higher level of customer satisfaction. Also, it will create a trusting relationship between your business and the customers.
There is no doubt that shipping will affect your revenue. Your eCommerce shipping notification system can potentially influence your future conversion rate of customers. On the other hand, a poor shipping experience can ruin the chances of repeat purchases.
This is why when creating your shipping strategy, you need to think of plans to provide automated shipping-related updates in case of delays.
Even customers are aware that shipping delays might happen amid the current COVID-19 crisis. But they expect regular updates to stay assured.
Luckily, you have various options to ensure that your brand's shipping experience improves customers' brand loyalty instead of ruining it.
Now, as we realize how important shipping notifications are for high levels of customer experience and revenue, focus on creating a shipping notification strategy for quality customer service.
Have a Shipping Notification Strategy in Place
While creating a shipping notification strategy, you need to consider the logistical
Unfortunately, if you rely on your shipping process, it will be put to a severe test and that will be a huge risk. You need to consider the capacity of your business to handle an overwhelming number of orders and shipping them on time.
Send out Automatic Notifications to Customers throughout the Shipping Process
It is important to update your customers through the shipping process of their order, whether it is good or bad news.
If any delay happens, customers will already be anxious about the timely delivery of their order. Sending notifications for every update will mitigate that anxiety.
Studies show that 82 percent of customers consider shipping notifications important. Proactively send email and SMS messages about the latest shipping status, and mention a new delivery timeline.
Predict Delivery Issues
Let your shoppers know of potential delays and avoid unpleasant delivery disappointments. Whenever there is even a slight detour from the optimal route, share the update with your customer. Moreover if you anticipate a longer delay, send an expedited replacement or share a discount code for the subsequent purchase.
Turn every poor delivery experience into customer success with the help of ShippingChimp's customisable shipping notifications for 50+ shipping carriers.
What are the Different Shipping Notification Statuses?
These days, many eCommerce businesses are using Advanced Shipping Notice (ASN). It is an advance electronic notification of upcoming or pending order delivery to customers from a third-party supplier or logistics or the supplier.
The format of ASNs depends on the demand of your potential customers or what type of update you need to provide as a supplier or a 3PL partner. Usually, ASNs include:
Order update
Date and time of delivery
Product details
Location update
Consignment details
Freight information
The ASN notifications are sent before dispatching a shipment, followed by an invoice after or during the delivery. Generally, third-party logistics provide ASNs, but even sellers themselves can send them if there is no third-party involved.
From customers' perspective, the following notification statuses are important:
Order info: After the carrier receives a request from the seller and is going to pick up the shipment.
In Transit: The carrier has picked up the shipment, and it is on the way.
Out for Delivery: The carrier is about to deliver the order or it is ready for pick up.
Failed Delivery Attempt: The carrier made a delivery attempt but failed. The customer will receive a notification that the carrier re-attempt to deliver the order.
Delivered: The order was successfully delivered.
Delivery Exception: Exceptions can be changes in the route, bad weather, political event, customs hold, wrong label, and others.